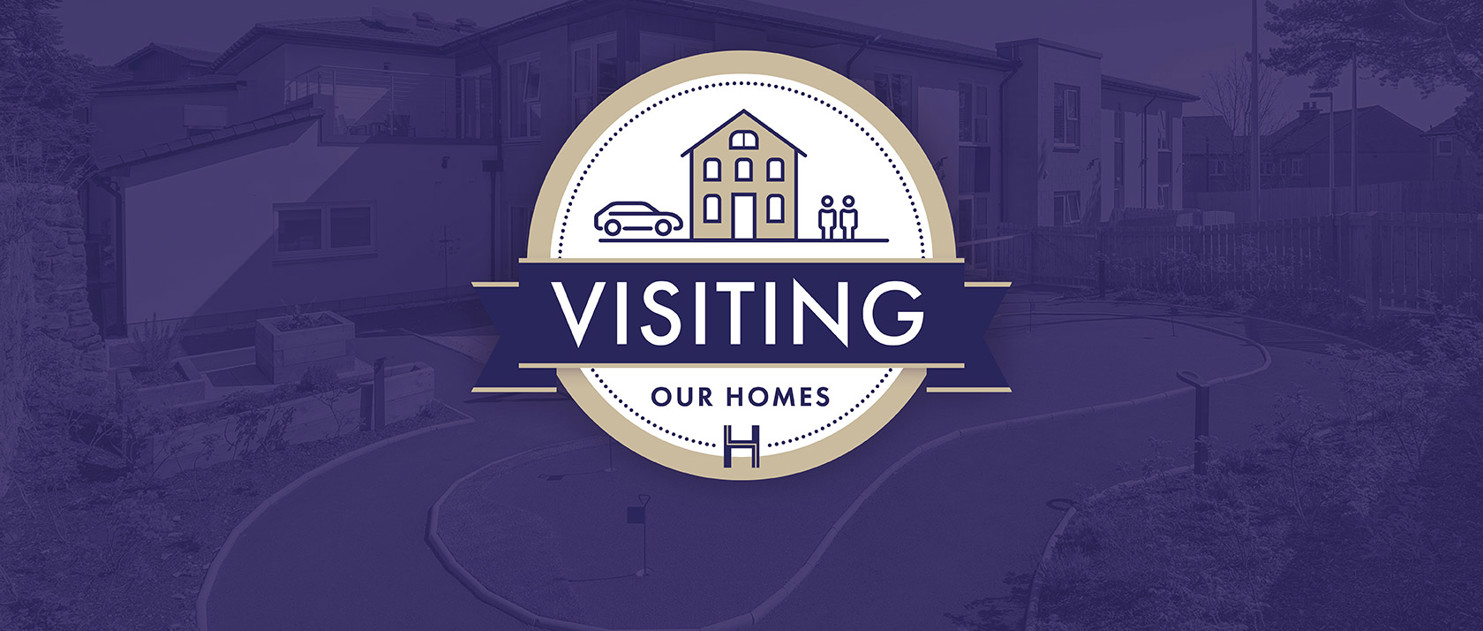 Family Visits
Our carefully controlled visits mean that our residents and families can continue to enjoy time together, in a safe and protected environment.
As lockdown measures continue to ease across the UK we are delighted to be able to facilitate safe visits between our residents and their families, following our robust protocols and guidelines.
To allow these visits to go ahead we have put together a number of strict protocols:
Arranging a visit
Our dedicated team are on hand to arrange visits. Each visit is by appointment only, with one visit at a time
Visits will be restricted to a maximum of two people, both of whom must be from within the same household
Before a visit we provide all family members with full guidance of what to expect, and we request confirmation that visitors, or anyone else within their household have not experienced any symptoms of COVID-19 (high temperature, new / continuous cough, loss or change to the sense of smell and taste)
The day of the visit
Temperature checks will be completed to identify possible COVID-19 symptoms and, if there is no fever, visitors will then be accompanied to an identified space where the visit will take place
During the visit we will provide visitors with the necessary PPE, all of which is of medical standard. All PPE must be worn throughout the visit, and in order to ensure that we maintain the same standard of PPE, we respectfully ask that visitors do not bring their own with them
All visitors will be required to observe strict social distancing guidelines throughout the visit. There will be a staff member in attendance, socially distanced of course.
During the visit, we ask that visitors remain in the identified space provided at all times to ensure social distancing is maintained throughout – we understand how difficult this will be, but I'm sure you appreciate it is crucial that no contact is made 
In keeping with our current visitor policy family members will not have access into the care home, or use of any of the facilities such as the toilets etc. during the visit
We appreciate how important it is to maintain contact with loved ones, and we are pleased to be able to facilitate these visits with the robust procedures in place to ensure our care homes remain covid-clear.
What our families say
"The home and all the staff were fantastic, and I knew that she was being well looked after. I've been able to see my wife on video calls but there's nothing like seeing her in person, it's been wonderful."
- Husband of a Chawley Grove resident
(Above) Diamond Wedding Anniversary celebrations at Chawley Grove
Please be assured though that our vigilance against the virus remains resolute. We will continue to closely monitor all residents and staff and our strict infection control protocols remain in place, and will do so for the foreseeable future. Find out more about our Enhanced Infection Control Pledge here.
Find your nearest Hamberley Care Home: